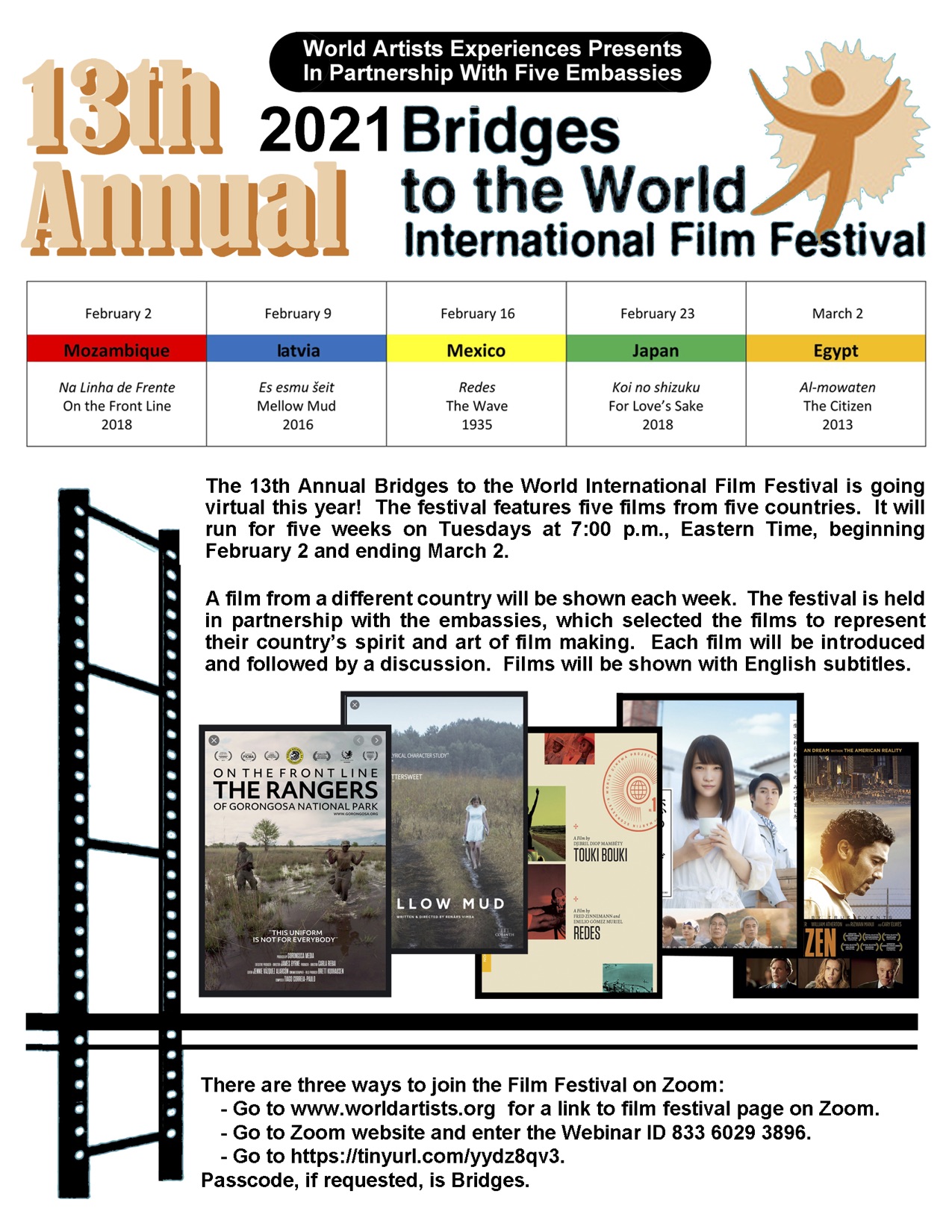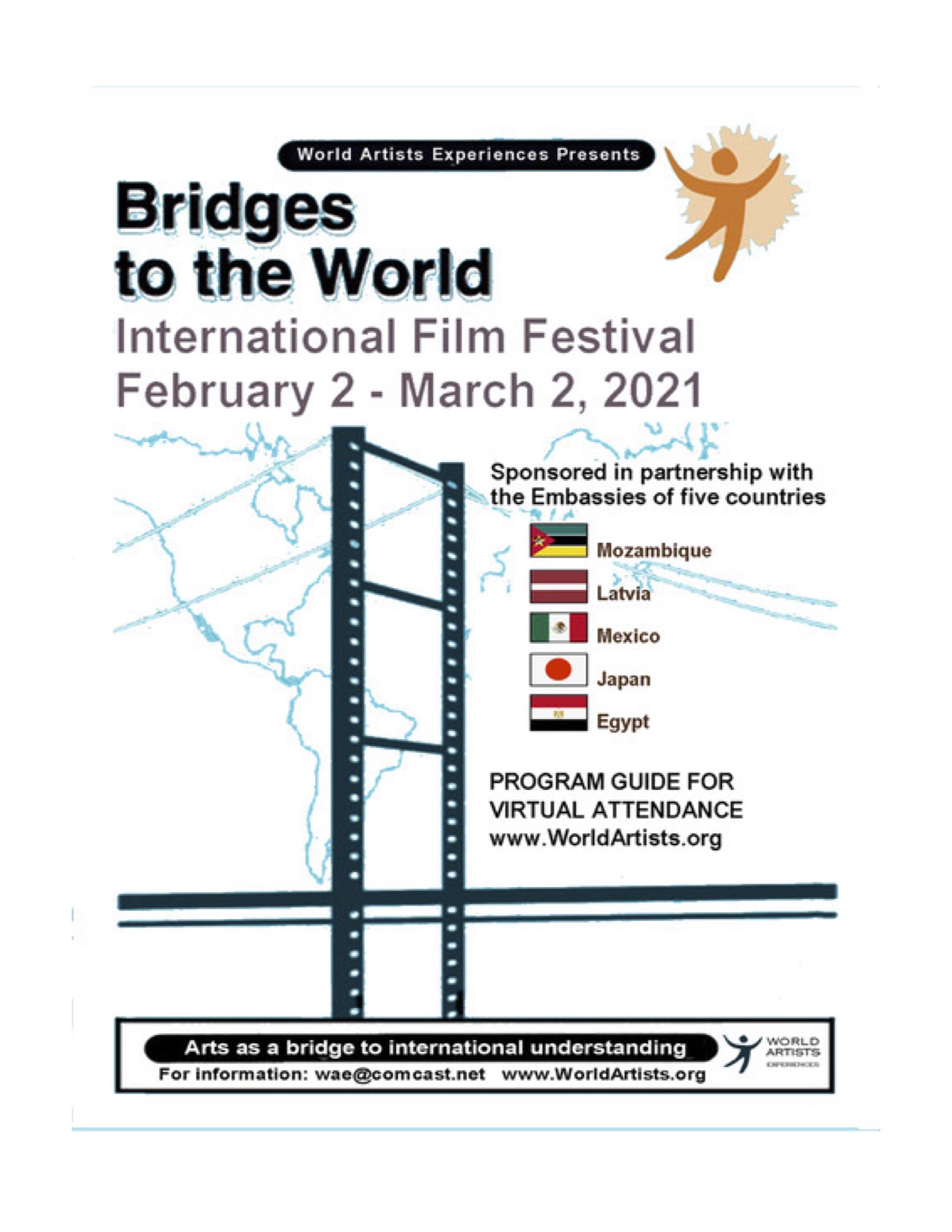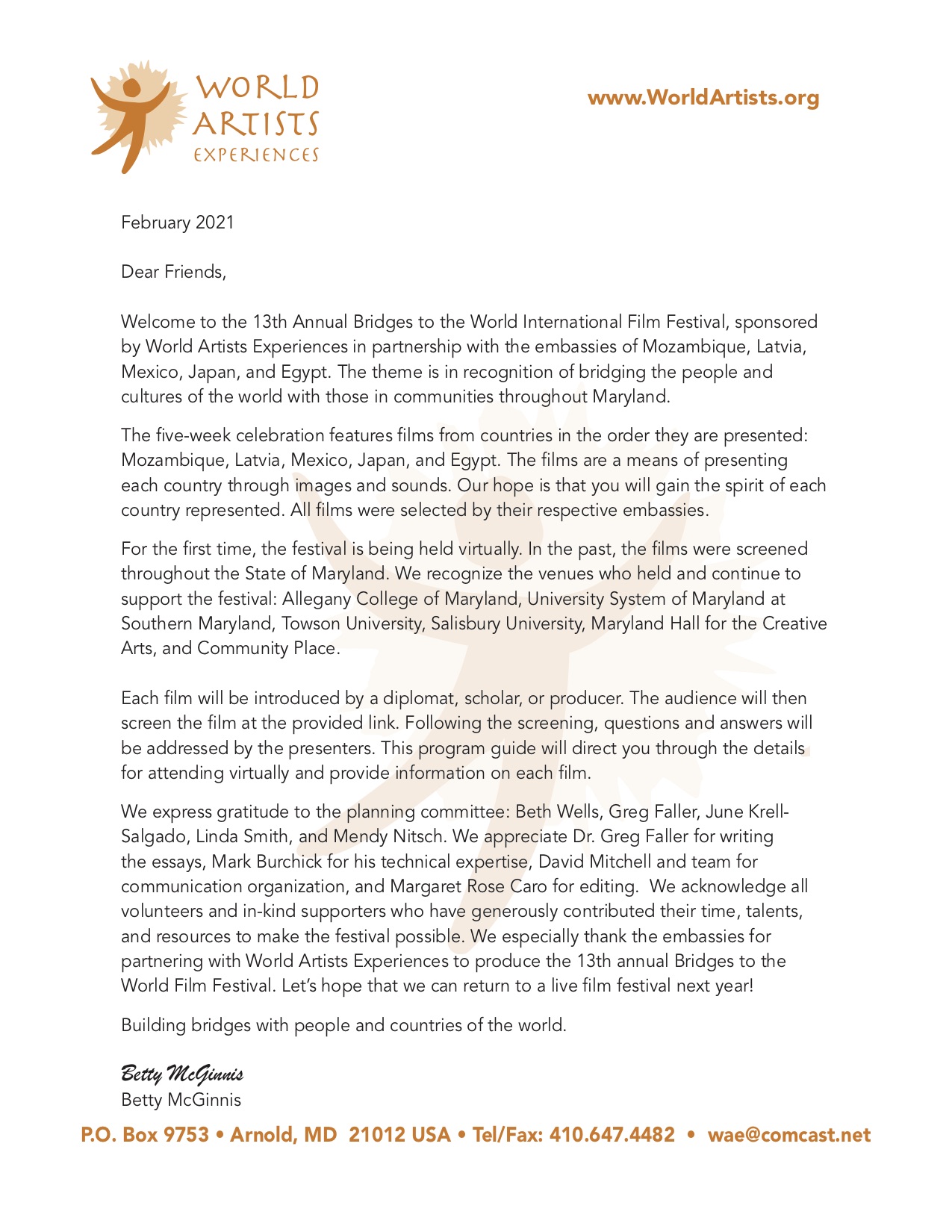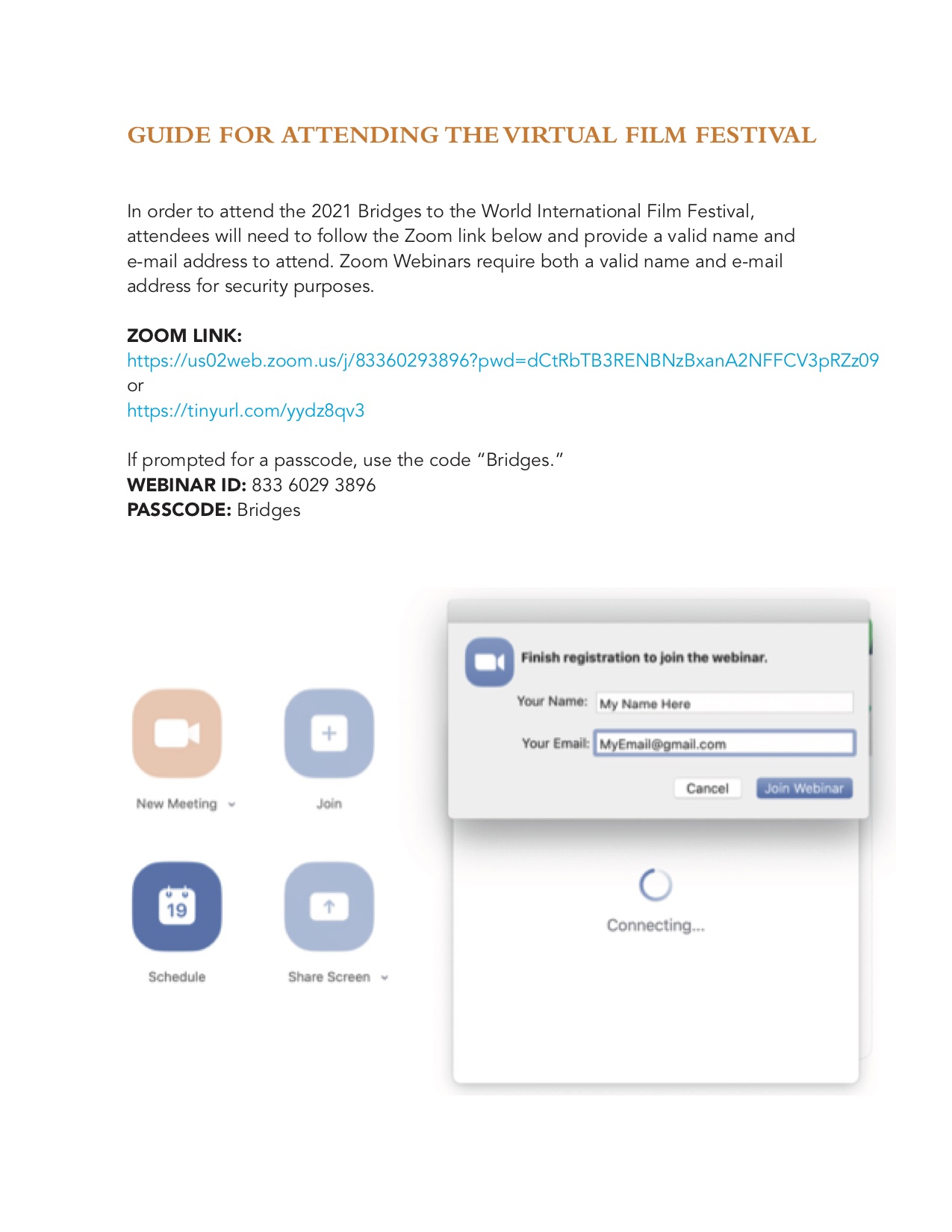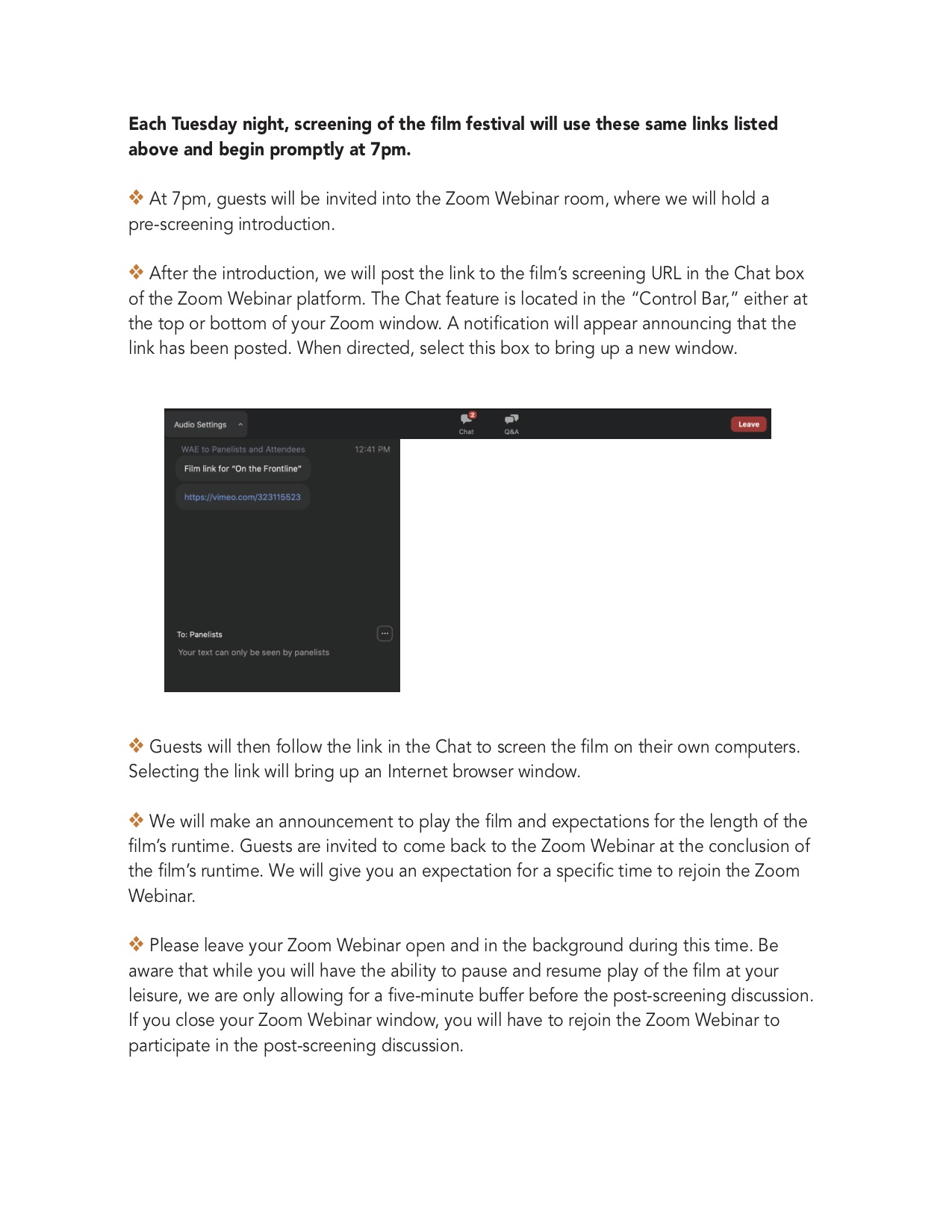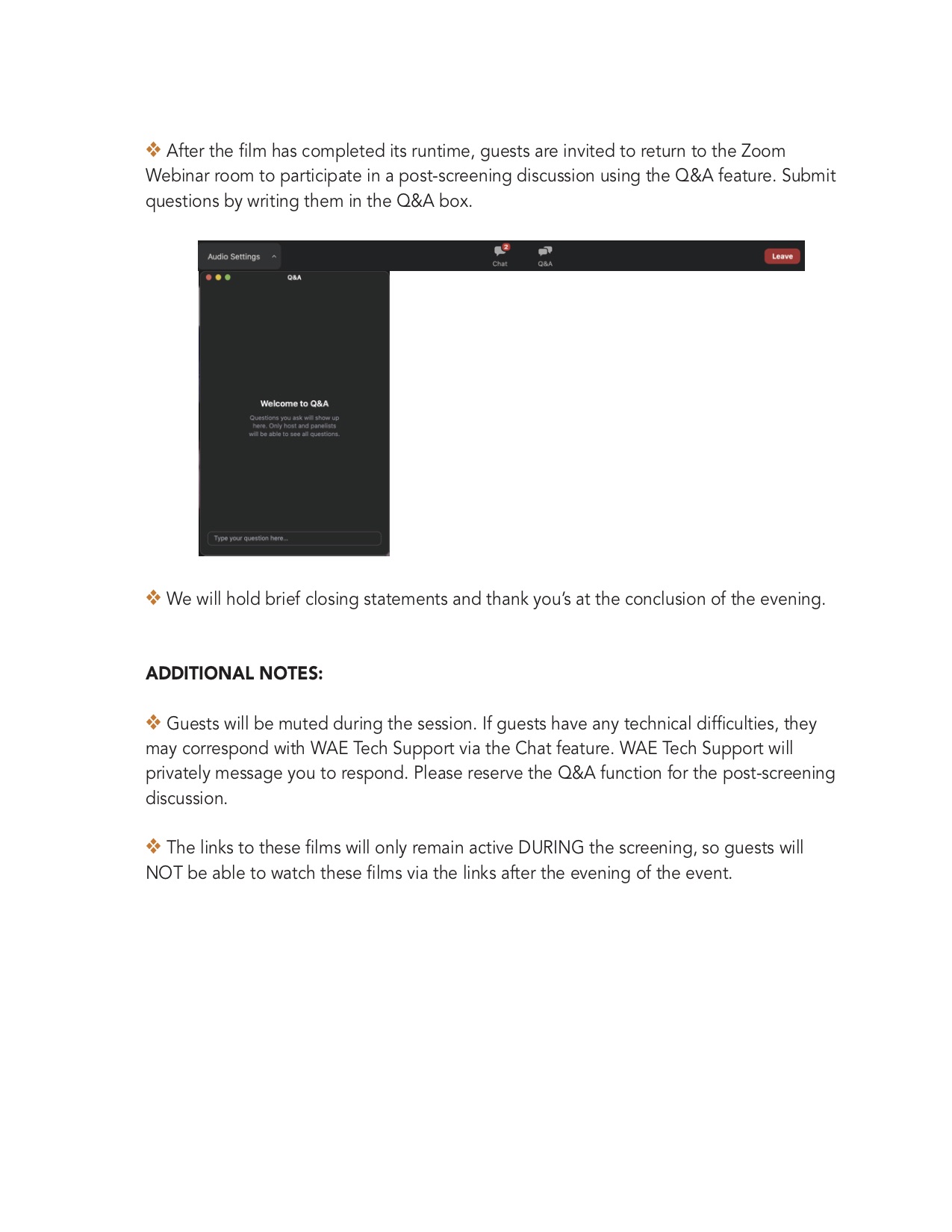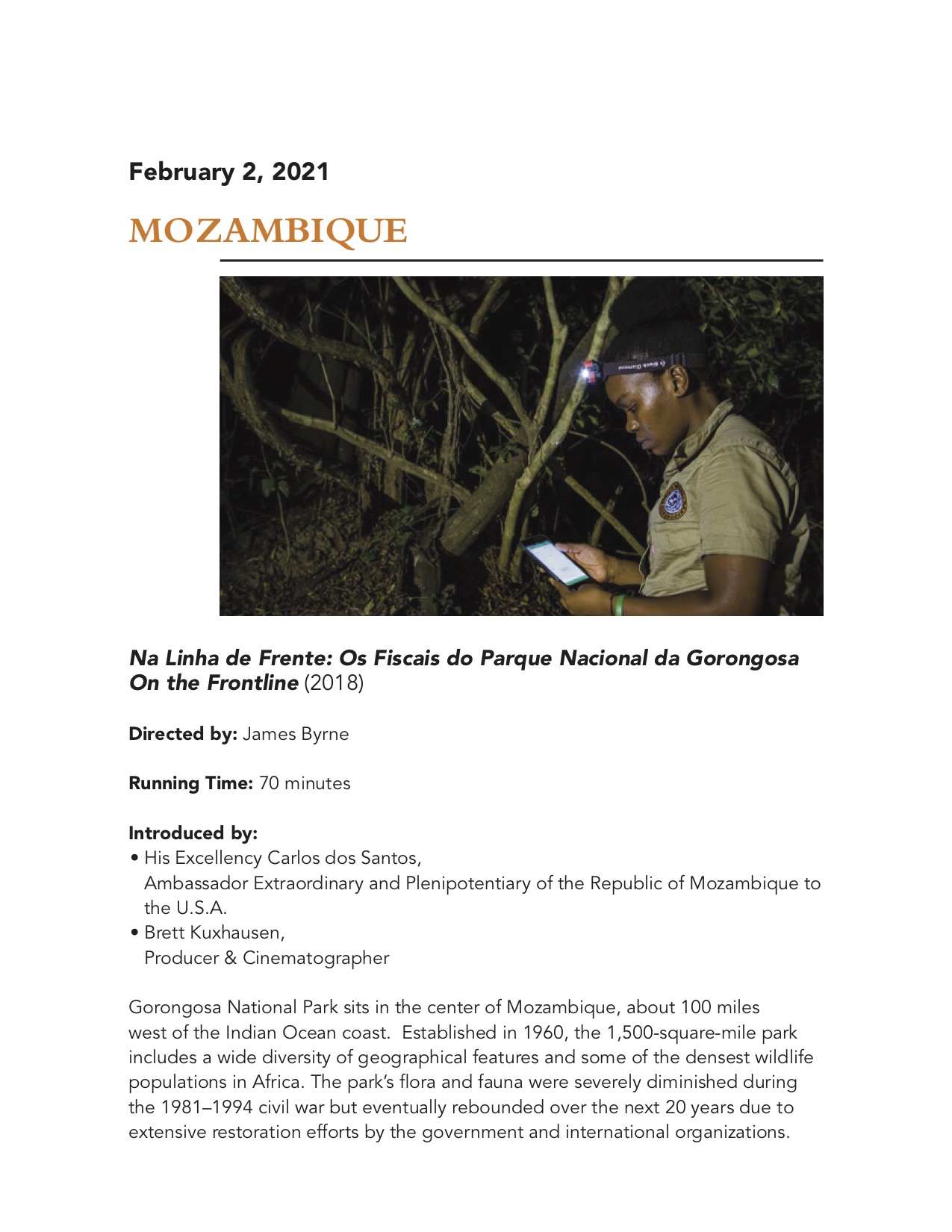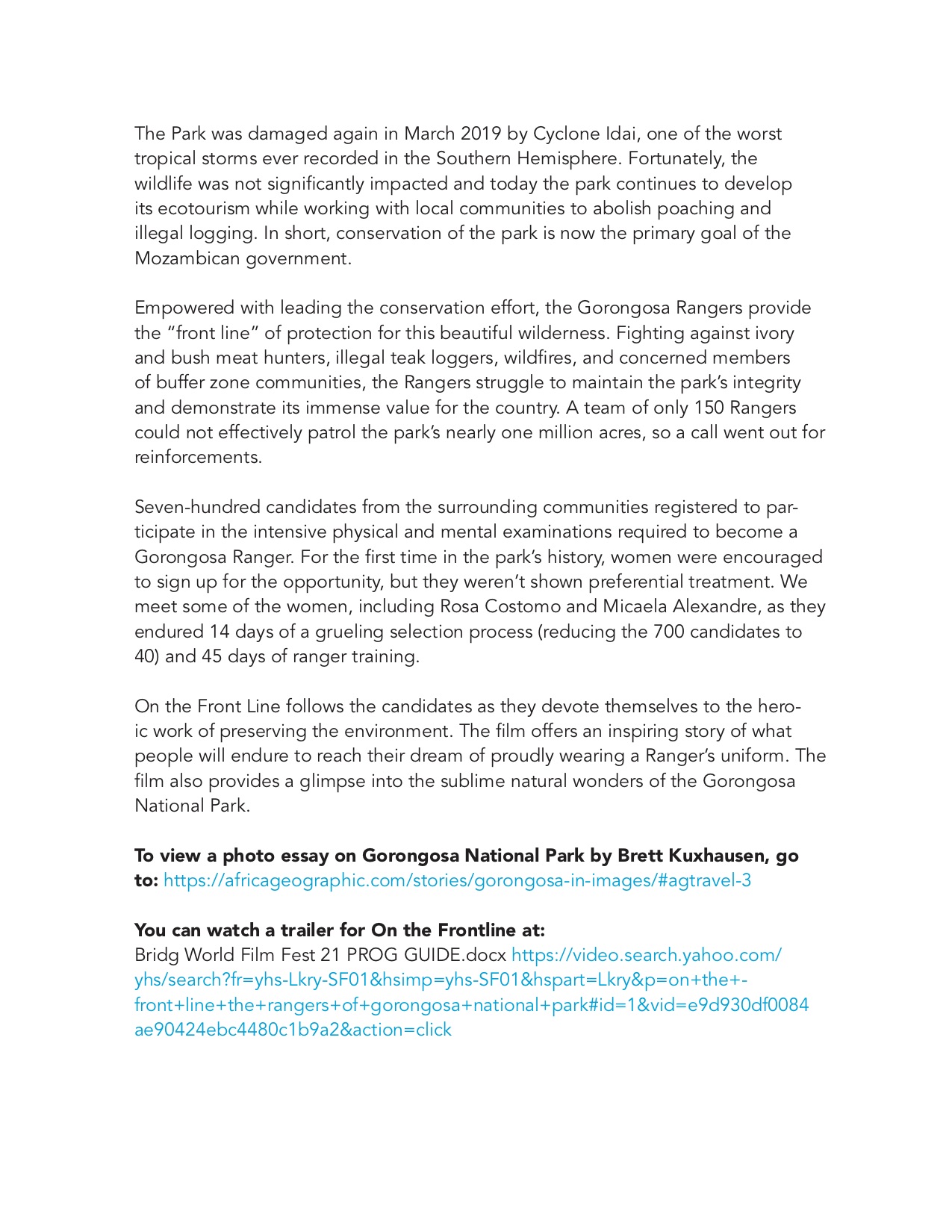 To view a photo essay on Gorongosa National Park by Brett Kuxhausen, go to: https://africageographic.com/stories/gorongosa-in-images/#agtravel-3
You can watch a trailer for On the Frontline at:
Bridg World Film Fest 21 PROG GUIDE.docx https://video.search.yahoo.com/yhs/search?fr=yhs-Lkry-SF01&hsimp=yhs-SF01&hspart=Lkry&p=on+the+front+line+the+rangers+of+gorongosa+national+park#id=1&vid=e9d930df0084ae90424ebc4480c1b9a2&action=click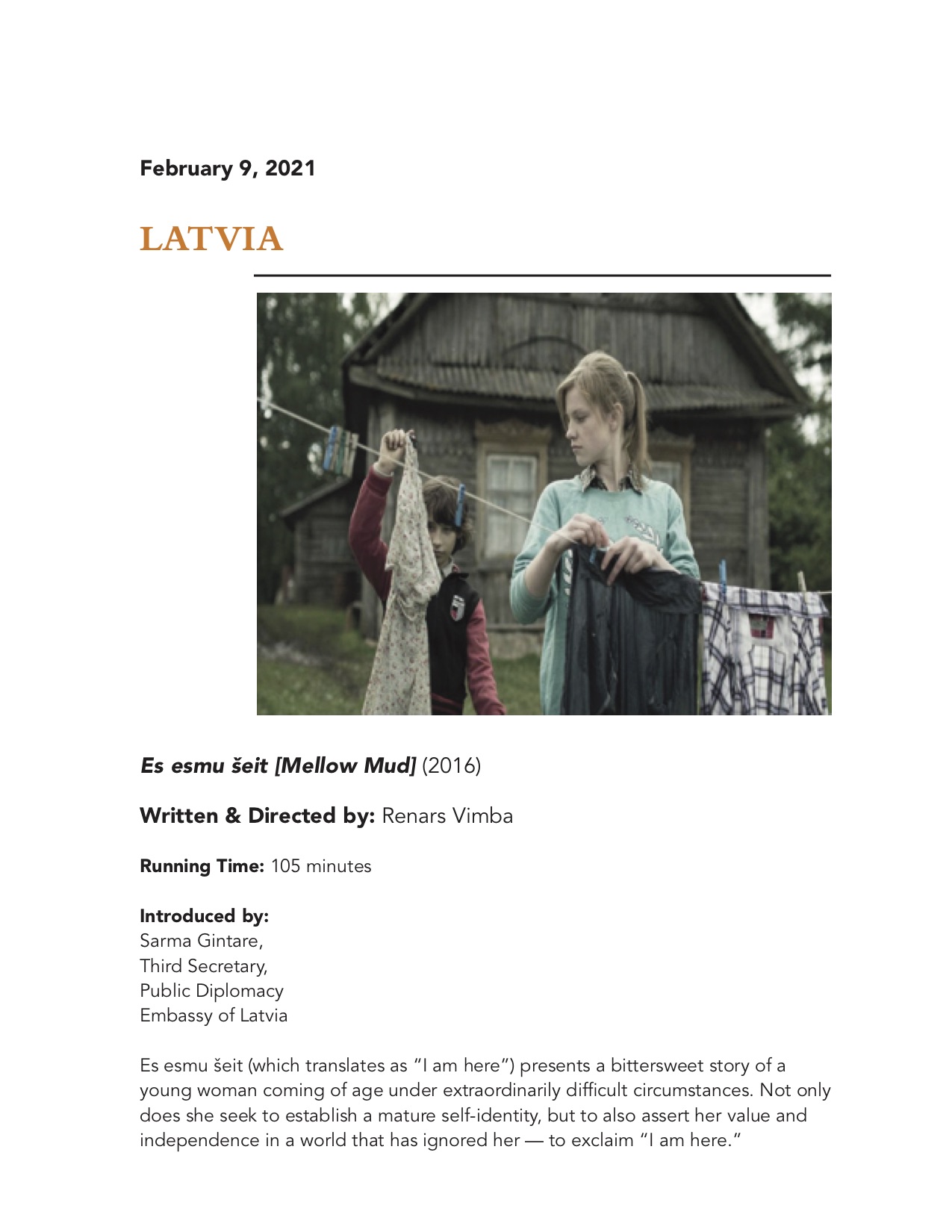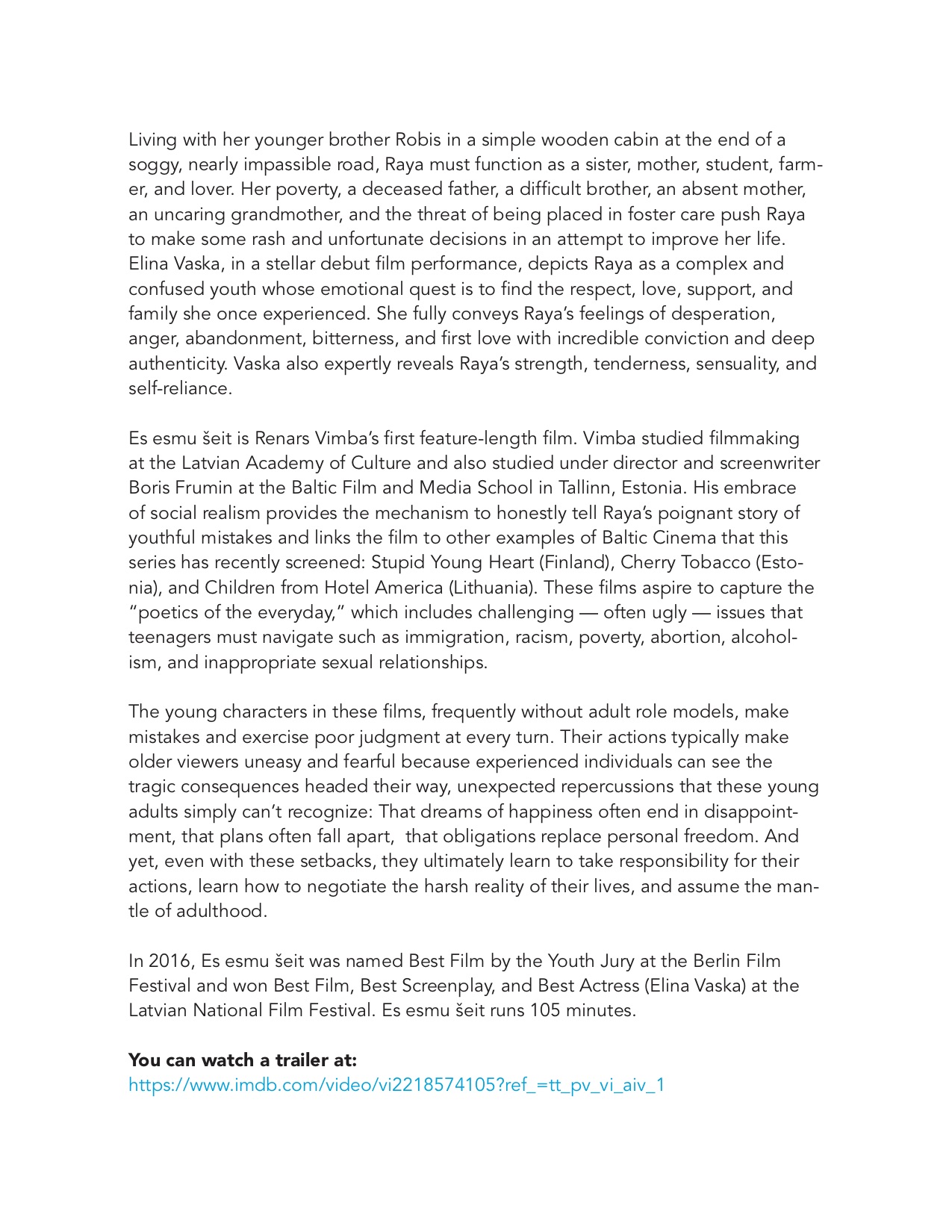 You can watch a trailer at:
https://www.imdb.com/video/vi2218574105?ref_=tt_pv_vi_aiv_1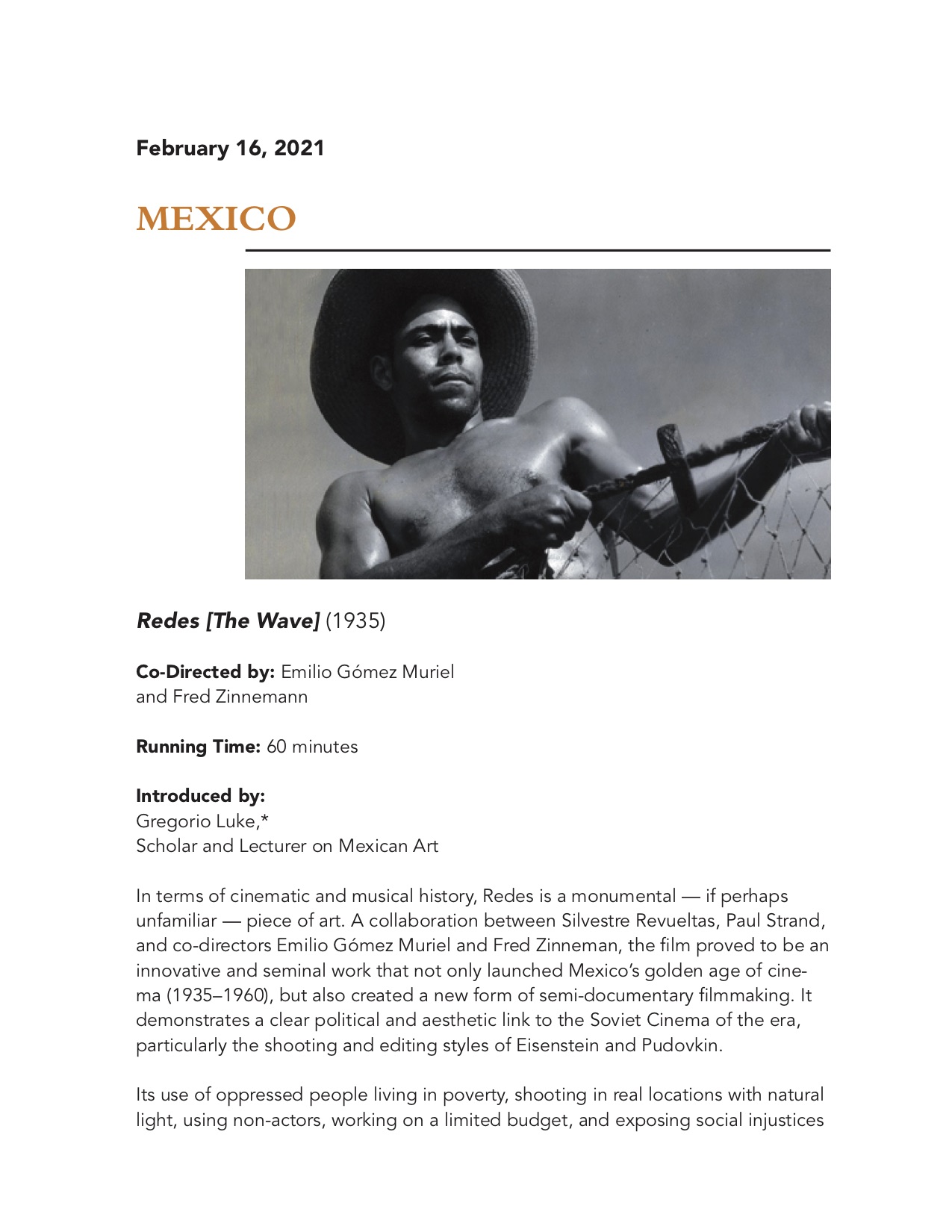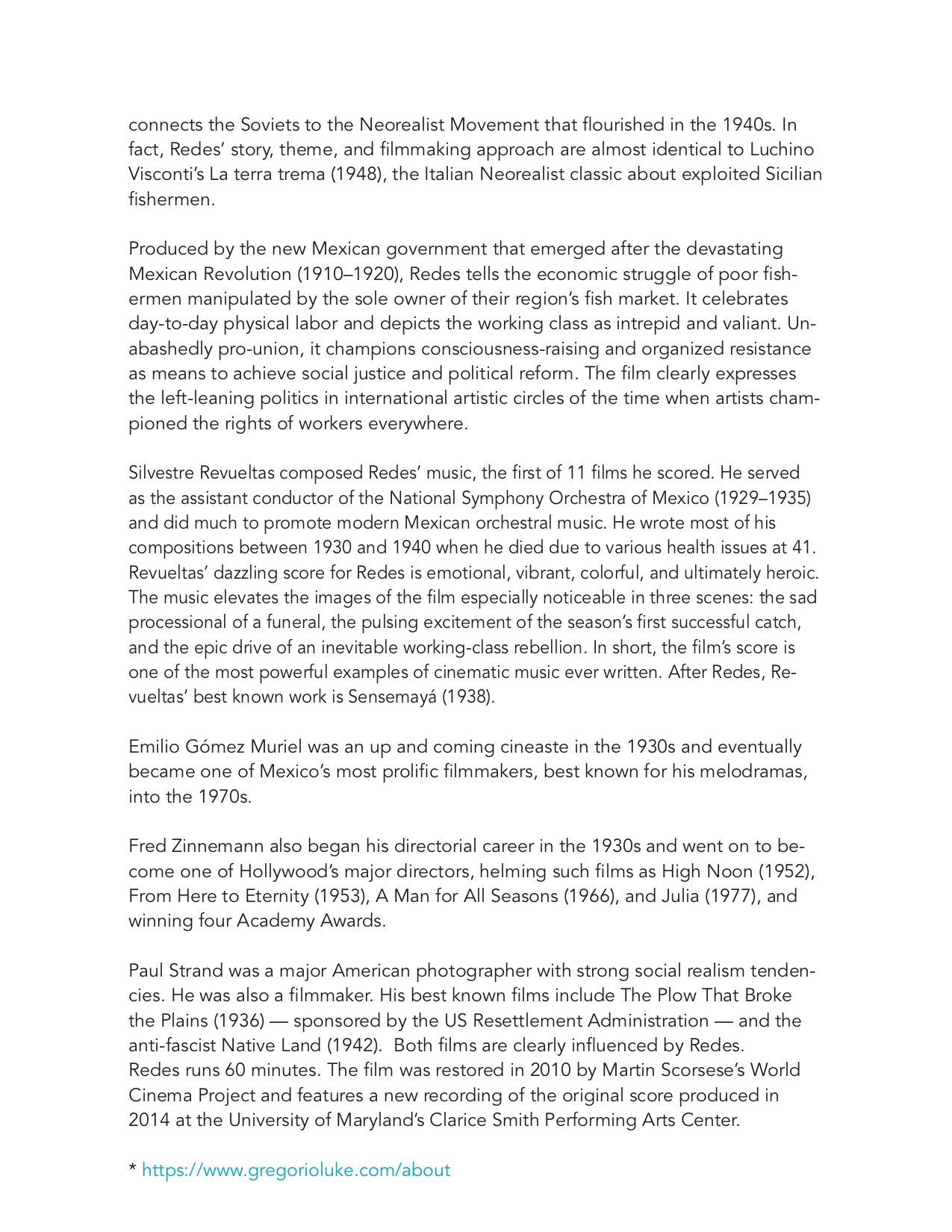 * https://www.gregorioluke.com/about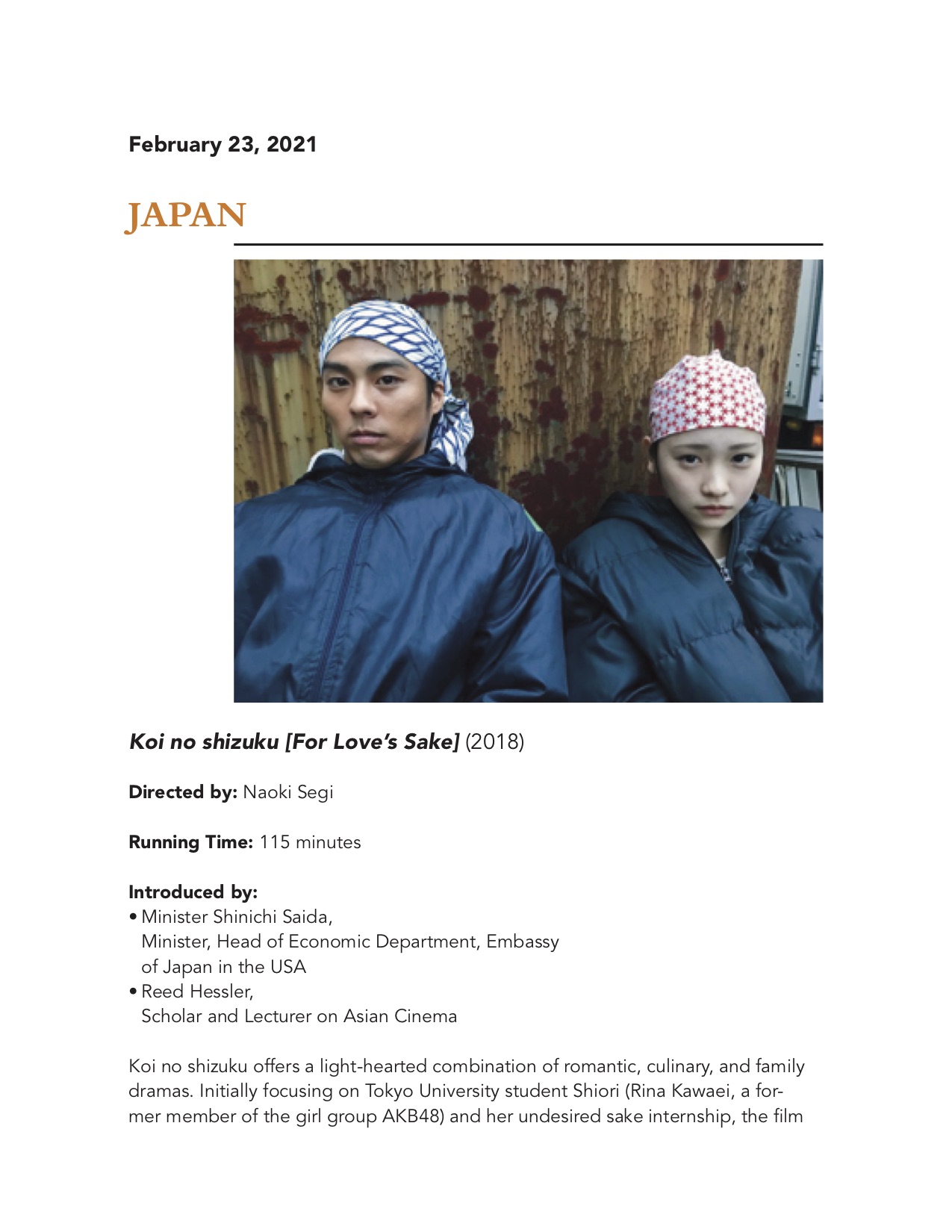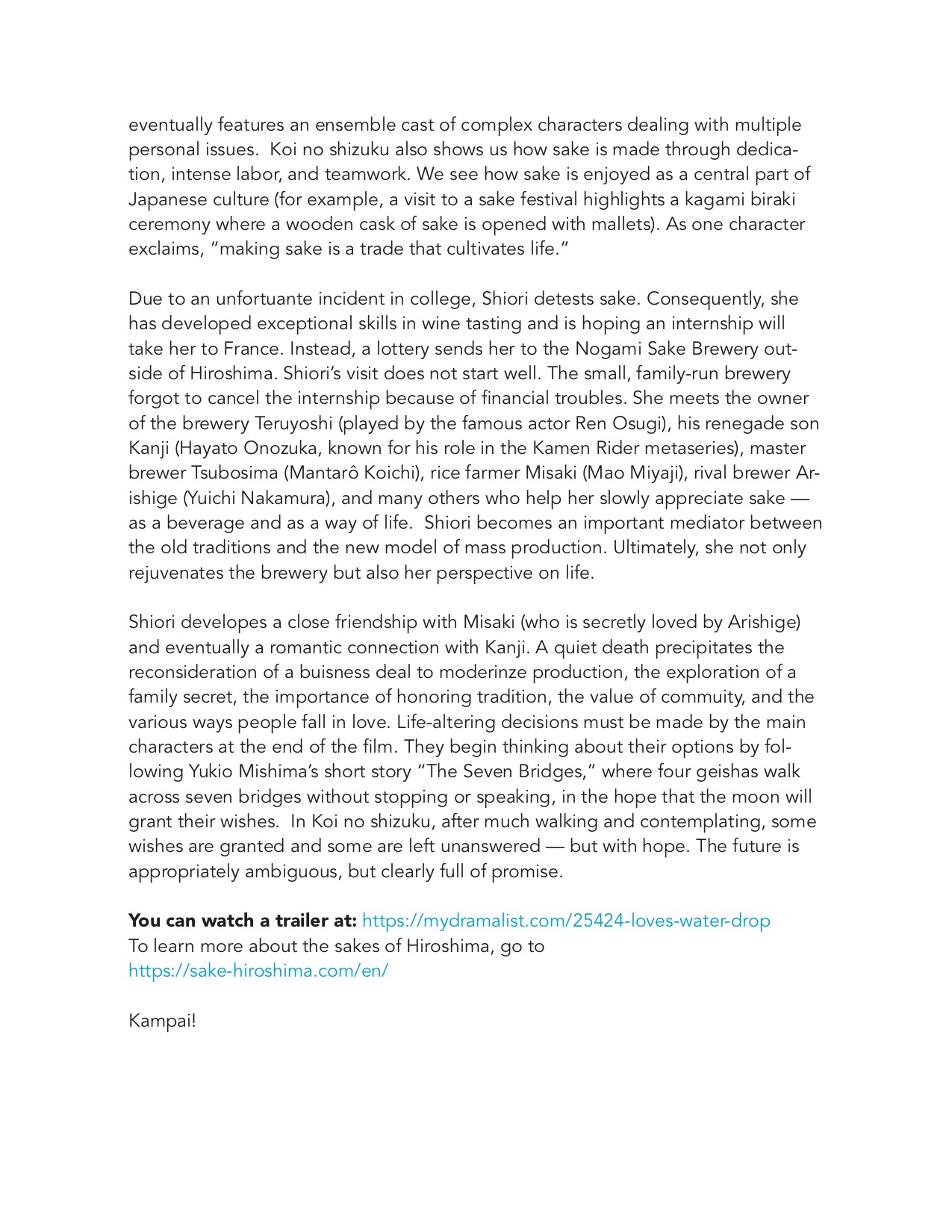 You can watch a trailer at: https://mydramalist.com/25424-loves-water-drop
To learn more about the sakes of Hiroshima, go to https://sake-hiroshima.com/en/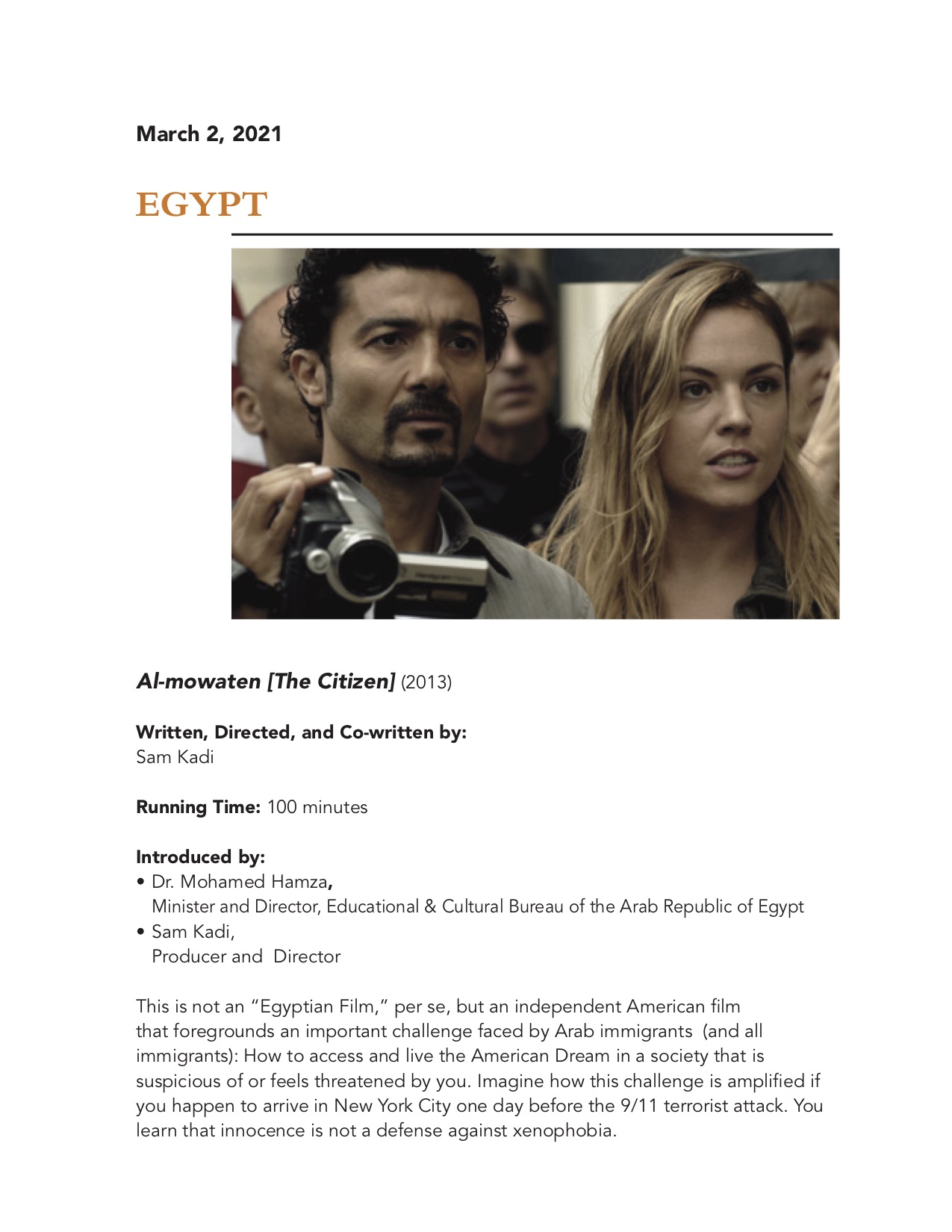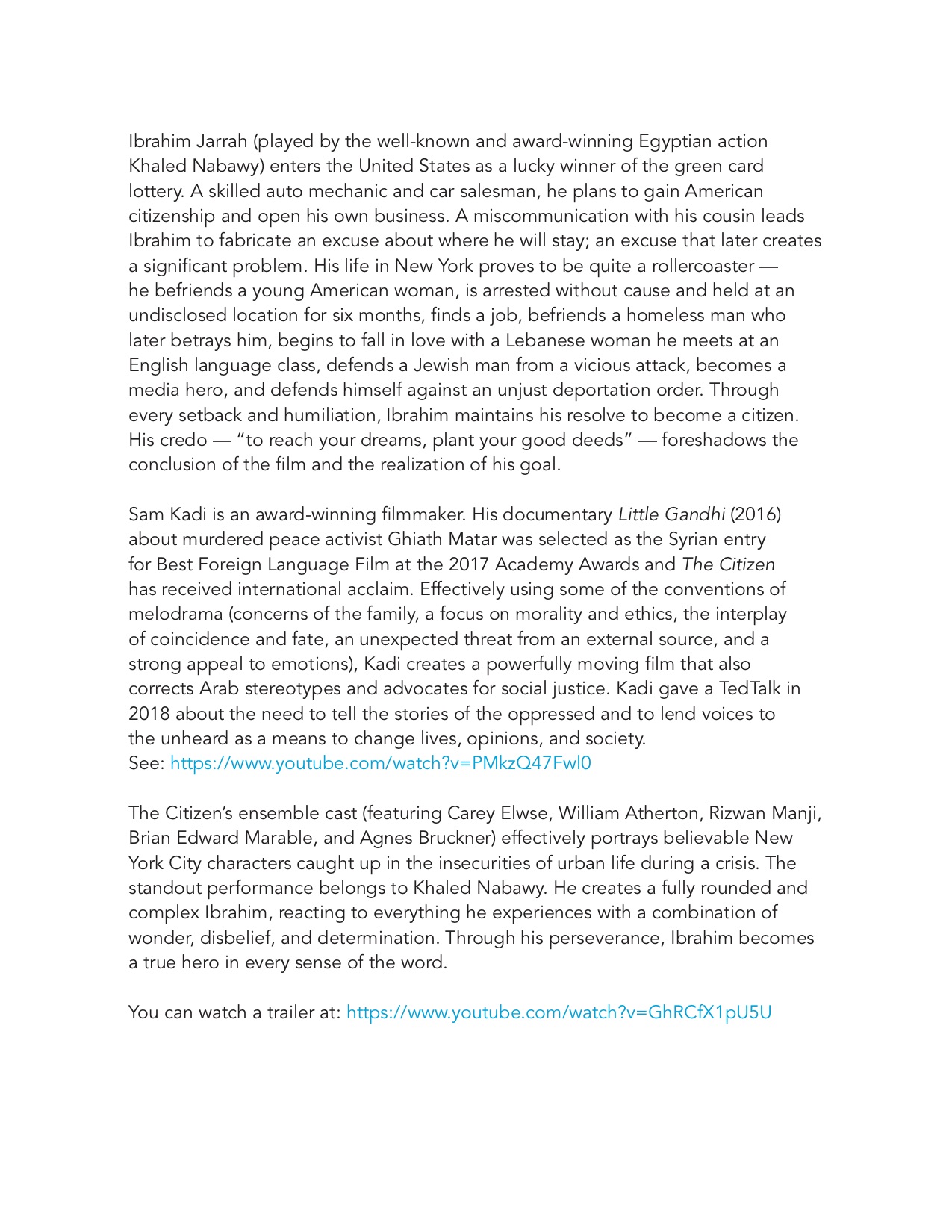 Kadi gave a TedTalk in 2018
See: https://www.youtube.com/watch?v=PMkzQ47Fwl0
You can watch a trailer at: https://www.youtube.com/watch?v=GhRCfX1pU5U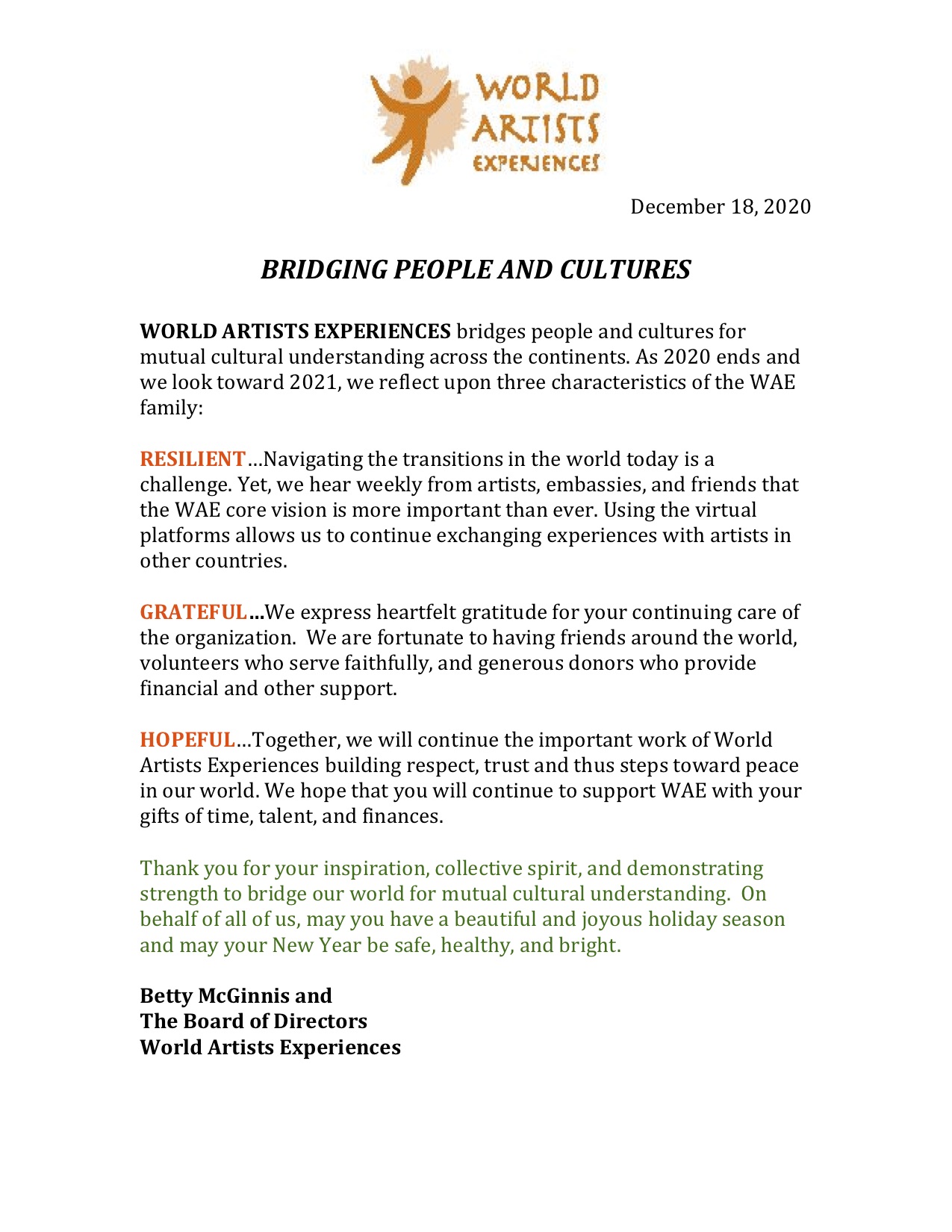 Dear World Artists Experiences; Friends, Supporters, and Followers
World Artists Experiences is experiencing the coronavirus with great sadness. With deep concern for the health of all people, and out of an overabundance of caution, World Artists Experiences began to cancel events beginning with the Chinese New Year Celebration in January. The remaining events for this season, which ends June 30, have been cancelled.
One can only imagine the disappointment of those who had planned for months to bring their culture to us. Also, our volunteers must unravel endless planning for the world experiences. We express to all the artists and fantastic volunteers our deepest gratitude for all your deep care and thoughtfulness, wonderful talents, and dedicated work which you give to bridge the people of our world!
During this time, we hope to be creative and offer you some virtual experiences...watch for WAE emails and the WAE Facebook page! Also, please help us be creative! Send us your suggestions for bridging our world and its people (email: This email address is being protected from spambots. You need JavaScript enabled to view it.)
We thank you for your understanding, your care, dedication, support, and most of all for working together to bridge the people and cultures of our world to build respect, trust and peace in our fragile and volatile world!
Take care, and stay healthy,
Betty McGinnis President World Artists Experiences