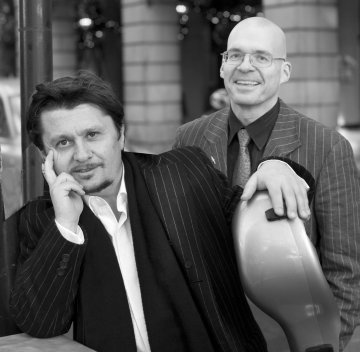 Cultural Immersions Days are designed to give a deeper understanding of the people of the countries and regions of the world. In a single day, travel to a country or region to be immersed in its culture and history. From the moment one steps on a chartered coach, participants are immersed through rich experiences, such as music, language, food, art and numerous other activities. The day is filled with experiences: embassy visits, museums, lectures, exhibitions, film, concerts, food and interactions with citizens of that respective country or region.

WAE believes that countries should speak for themselves. The Embassies have been generous partners in developing each of the cultural immersion experiences In addition, WAE periodically conducts visits to other countries in association with Ministries of Culture or international organizations. These experiences are developed for and with educators, colleges, schools as professional days, academic student days, and the general public.

In the past, a broad spectrum of the world has been visited to include China, Arab Countries, France, Italy, Southern Africa, and countless others. WAE website is the source for scheduled Cultural Immersion Days and contains registration information.
………………………………………………………………………………………
Colleges, school systems, or communities who would like to develop a day on a country or region of the world should contact.......
PAST EVENTS: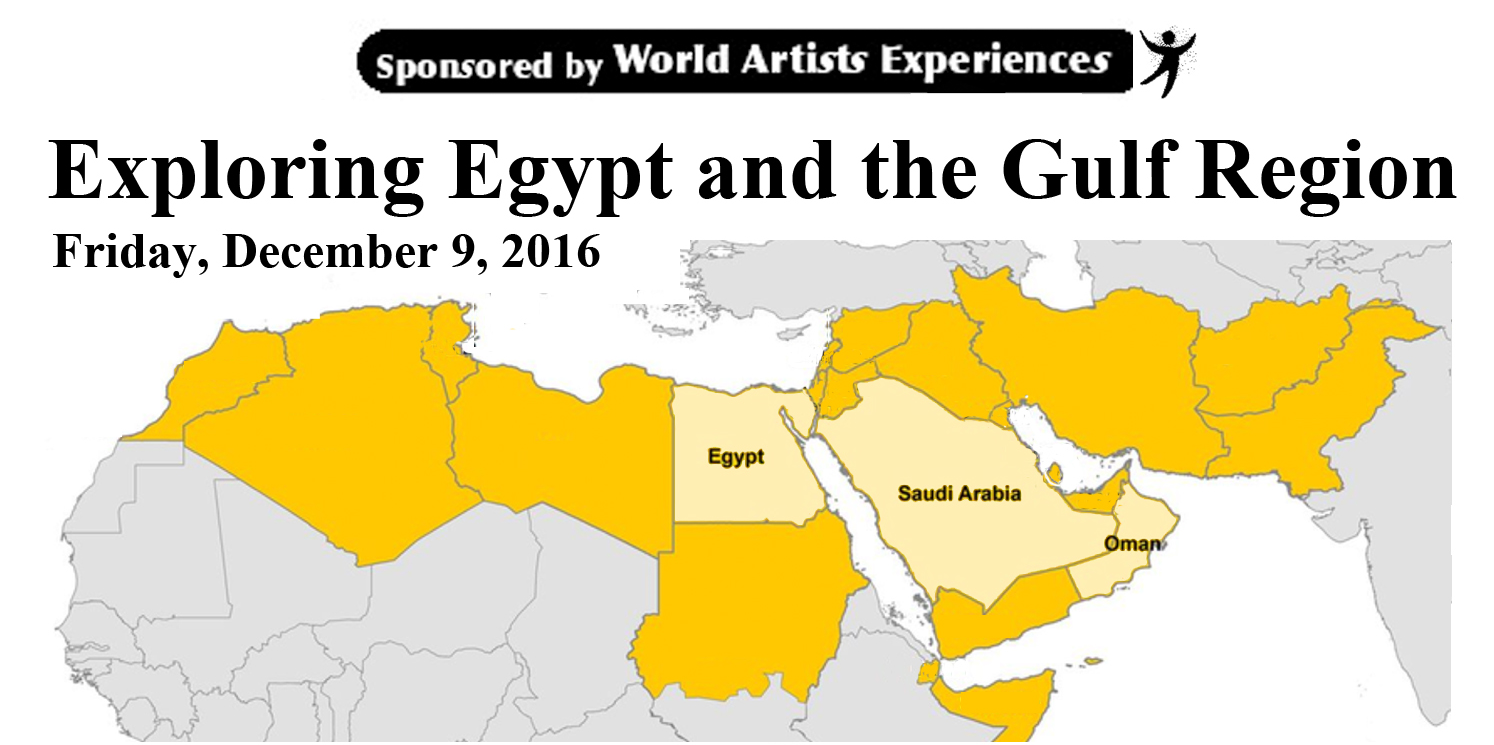 Learn about the people, history and culture of Egypt and the region on this special Cultural Immersion Day sponsored by World Artists Experiences whose mission is to promote better understanding of other cultures through the arts. You will be part of a select group invited to meet the ambassador for lunch at the Egyptian Embassy. In addition, there will be visits to the Royal Embassy of Saudi Arabia and the Embassy of the Sultanate of Oman. The program concludes with a visit to the Sackler Museum to see the Turquoise Mountain exhibit featuring Afghan artists and the story of transforming a decimated district of old Kabul into a vibrant cultural and economic center. Transportation, lunch and refreshments are included in the price of $95.00 per person.



To register you must first call (410) 956-2448. Then complete and mail the registration form with payment by check made payable to WORLD ARTISTS EXPERIENCES within 7 days.
Registration deadline is December 1, 2016.
Click Below to Download the Registration Form

Registration Form - Exploring Egypt and the Gulf Region