Exploring Egypt and the Gulf Region - Egyptian Embassy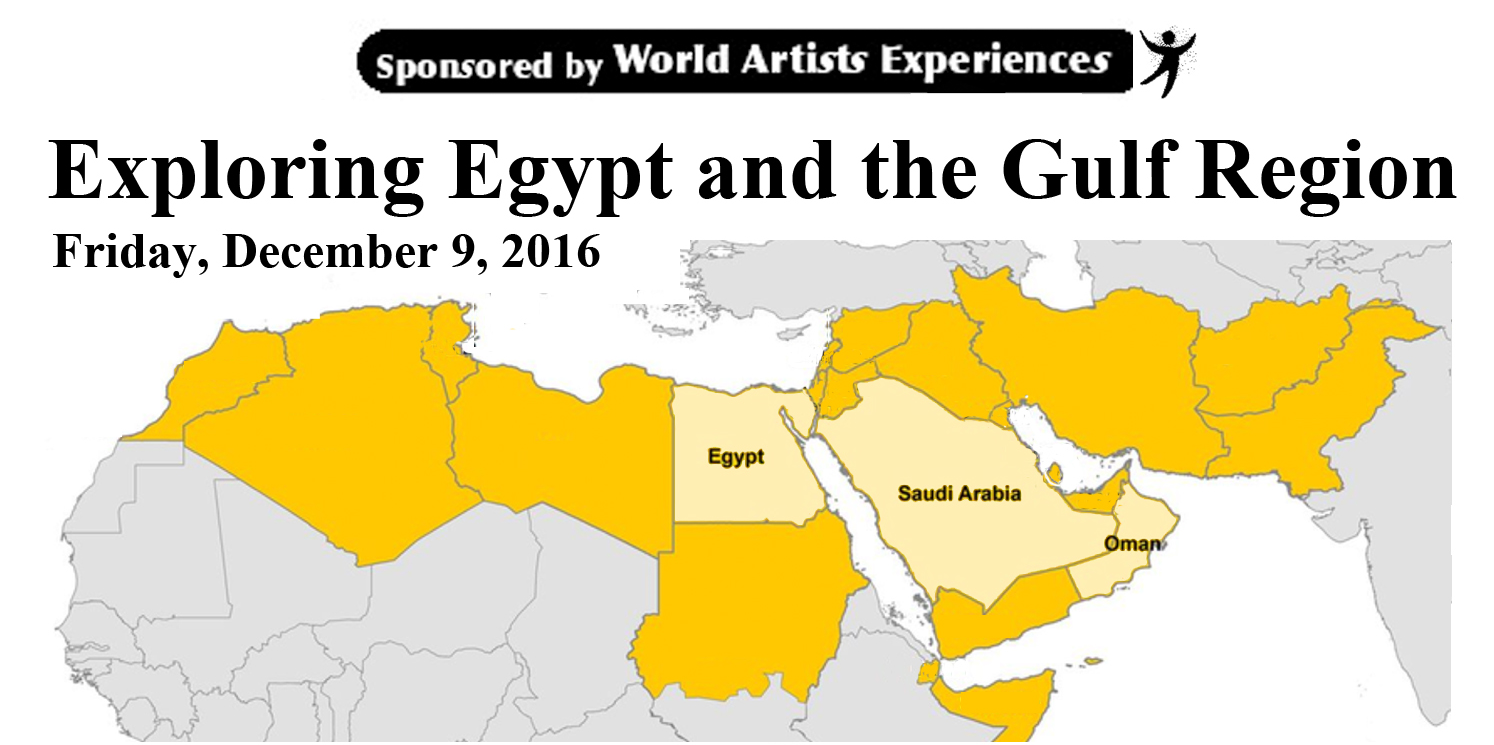 Learn about the people, history and culture of Egypt and the region on this special Cultural Immersion Day sponsored by World Artists Experiences whose mission is to promote better understanding of other cultures through the arts. You will be part of a select group invited to meet the ambassador for lunch at the Egyptian Embassy. In addition, there will be visits to the Royal Embassy of Saudi Arabia and the Embassy of the Sultanate of Oman. The program concludes with a visit to the Sackler Museum to see the Turquoise Mountain exhibit featuring Afghan artists and the story of transforming a decimated district of old Kabul into a vibrant cultural and economic center. Transportation, lunch and refreshments are included in the price of $95.00 per person.

To register you must first call (410) 956-2448. Then complete and mail the registration form with payment by check made payable to WORLD ARTISTS EXPERIENCES within 7 days.
Registration deadline is December 1, 2016.
Click Below to Download the Registration Form

Registration Form - Exploring Egypt and the Gulf Region